Tis the time of year for gift-giving. I live by the motto: Buy handmade, shop local, give art, and try to purchase thoughtful gifts that fit as many of those categories as possible. To that end, I've handcrafted many one of a kind leather sketchbooks and journals for your giving needs. (To answer a question I get regularly, No, I don't have vegan-friendly journals - yet. Still looking for a suitable leather substitute.)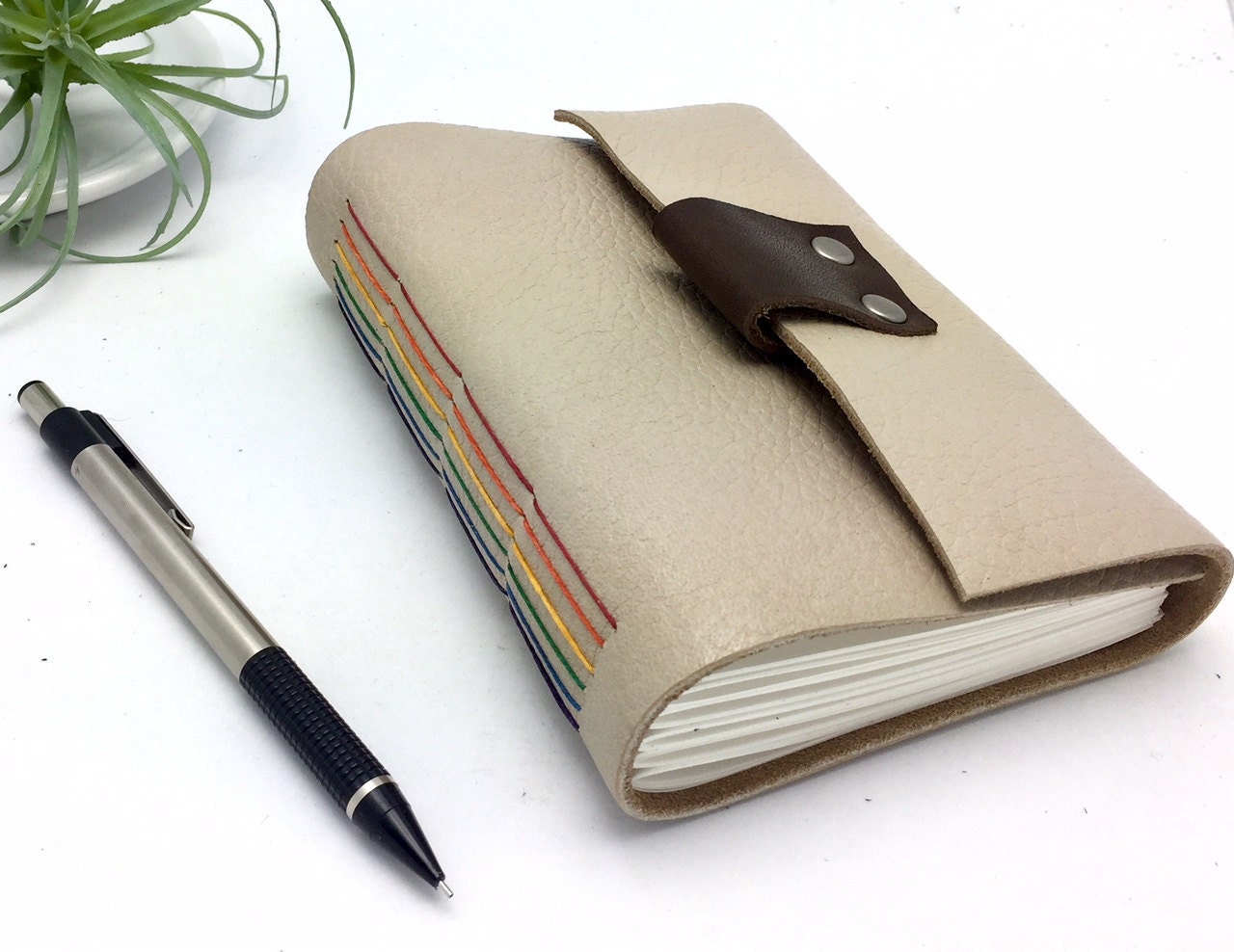 You'll find something for everyone in this year's collection. Luscious leathers, splashes of color, lined and blank pages and a variety of sizes for starters. There are even a few journals with rainbow stitching! Check them out here.
As always, contact me if you have any questions. I'm happy to help!
~Kris