Function and Beauty Work Together
Looking for an archival way to store and share your wedding photos that's worthy of your coffee table? Look no further! With this new handcrafted style, you choose your cover fabric and stitching color to suit your taste. A photo of your choice will be professionally printed on cold press art paper and set into the cover of your album. The cold press paper has a wonderful texture, shows great details and has no reflection whatsoever to detract from your book.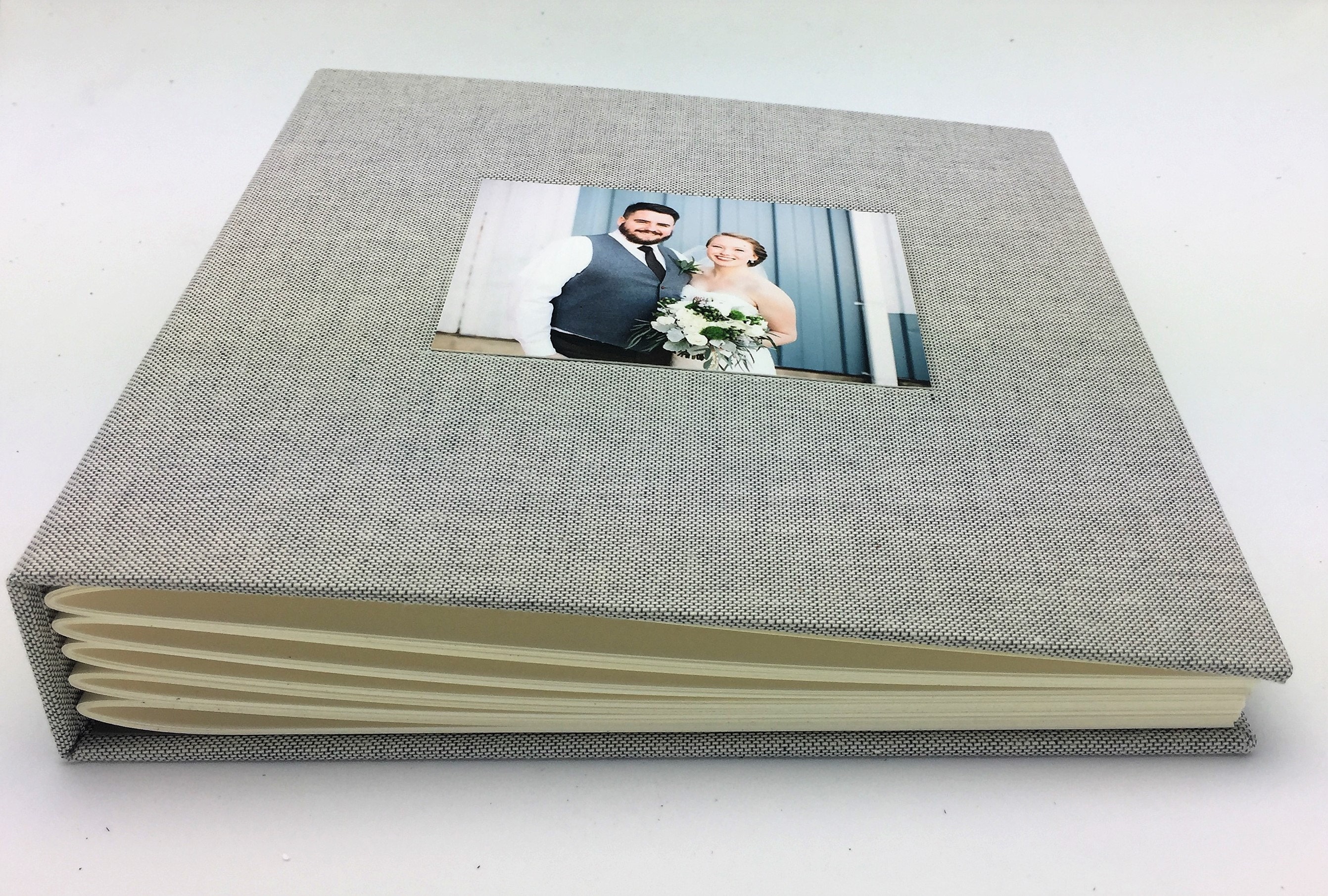 Add a Title Page
These albums are available with or without a personalized title page. There are pre-designed wedding options, or you can use your wedding vows, or even design your own! The title page is printed directly on the opening page of the album.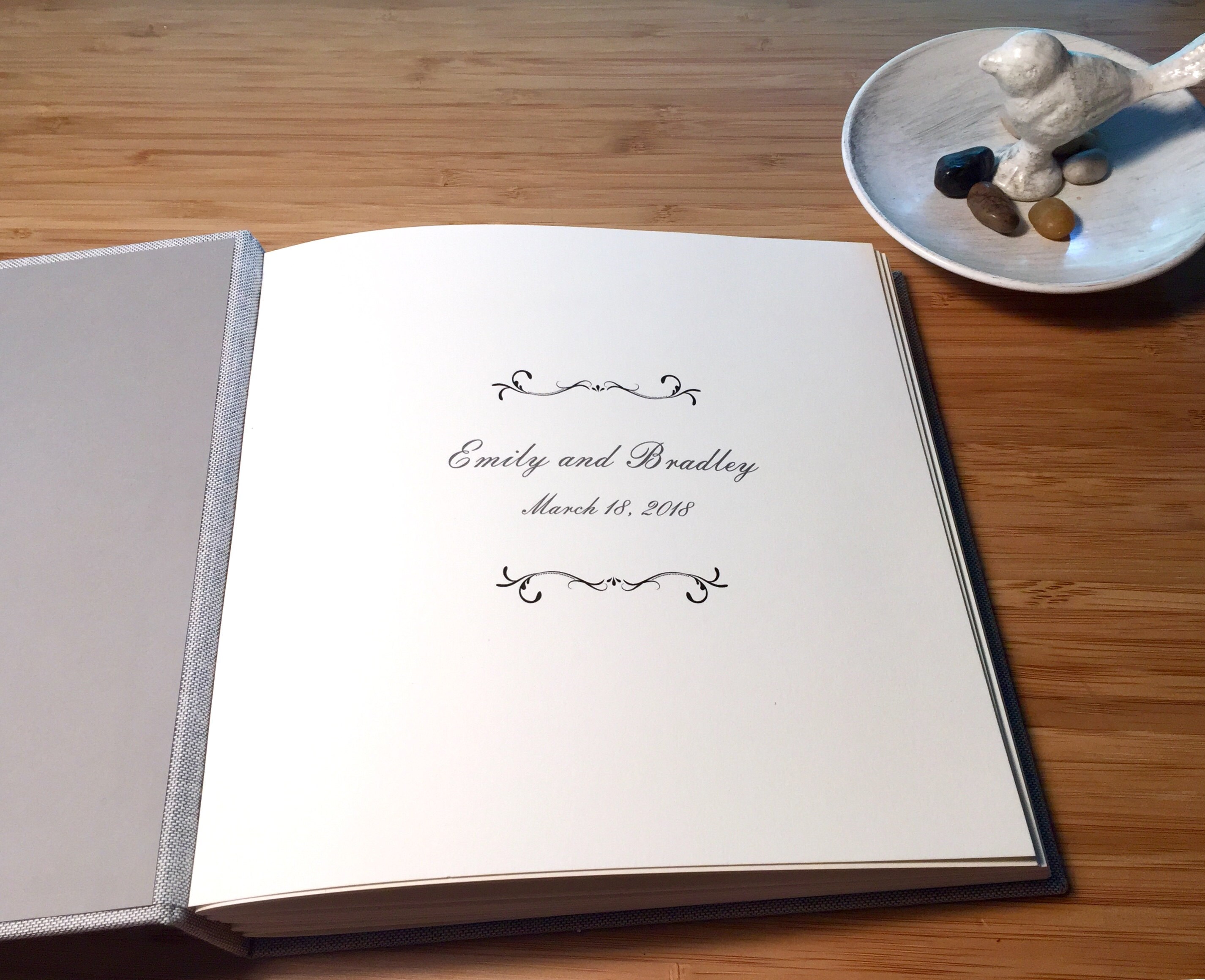 Try Interleaving to Expand Capacity
To use your album to its fullest, I recommend interleaving with glassine. This allows archival use of both sides of every page with no chance of photos touching face-to-face. It's best to place photos on one side of each page in albums without glassine, cutting the album capacity in half. Available page counts are:
64 pages (32 usable sides for photos)
80 pages (40 usable sides for photos)
96 pages (48 usable sides for photos)
60 interleaved pages (60 usable sides for photos)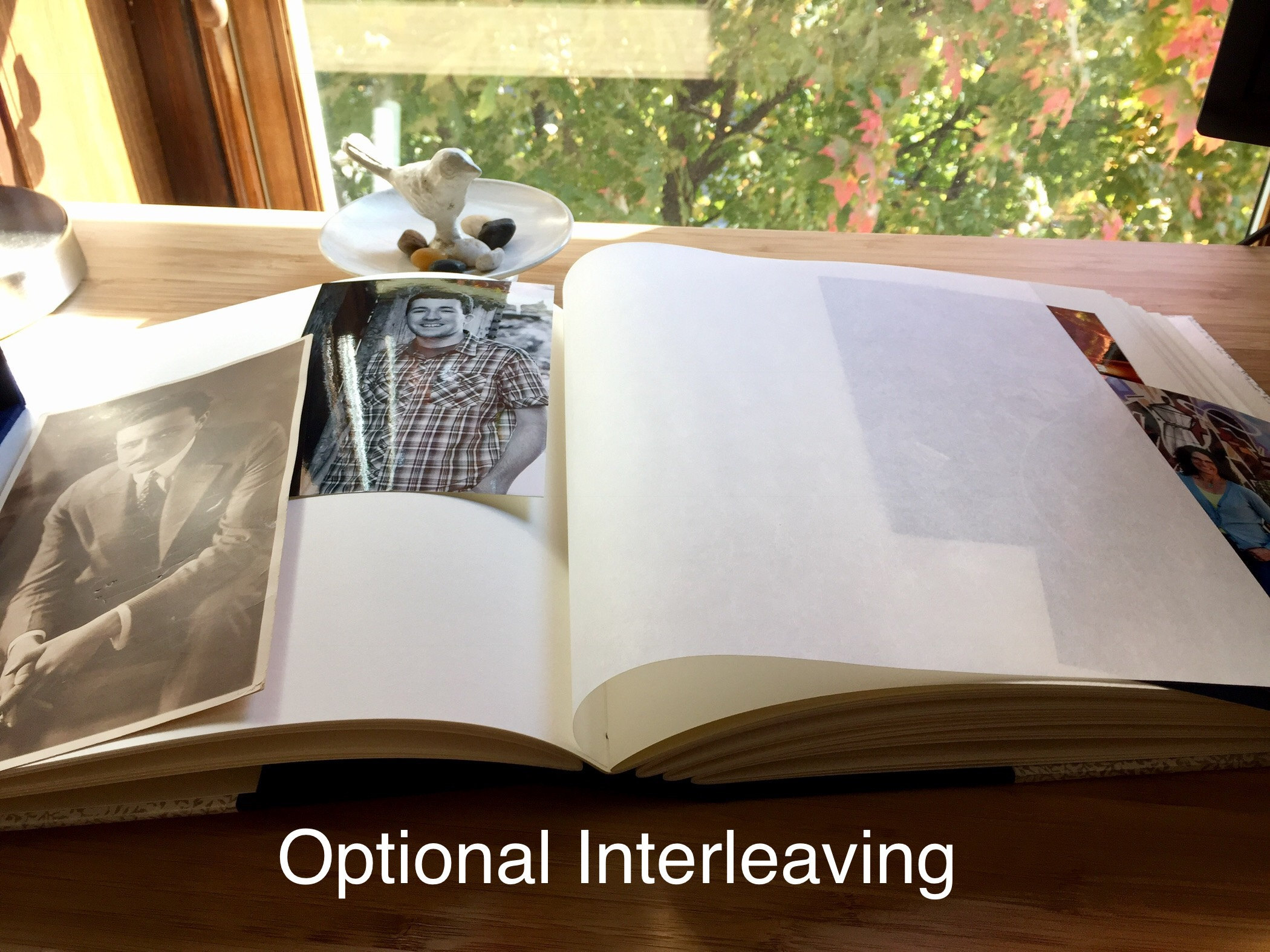 Convinced? Let's get started on a project together. I'd love to work with you to create the perfect album for your wedding!